Regarding the resumption of dispatch services of medical interpreters
SPIRA will resume dispatching medical interpreters from April 1, 2021. If you would like to request a medical interpreter, please check the "Requests" listed below and send SPIRA a request form, which can be found at the bottom of this page. Please make a dispatch request at least one week before the consultation date.
* The "Check Sheet for Dispatching Medical Interpreters" must be submitted between one week and three days before the day of consultation. Please carefully read the "Requests" first.
* Please note that it may not always be possible to provide an interpreter.
Need a medical interpreter?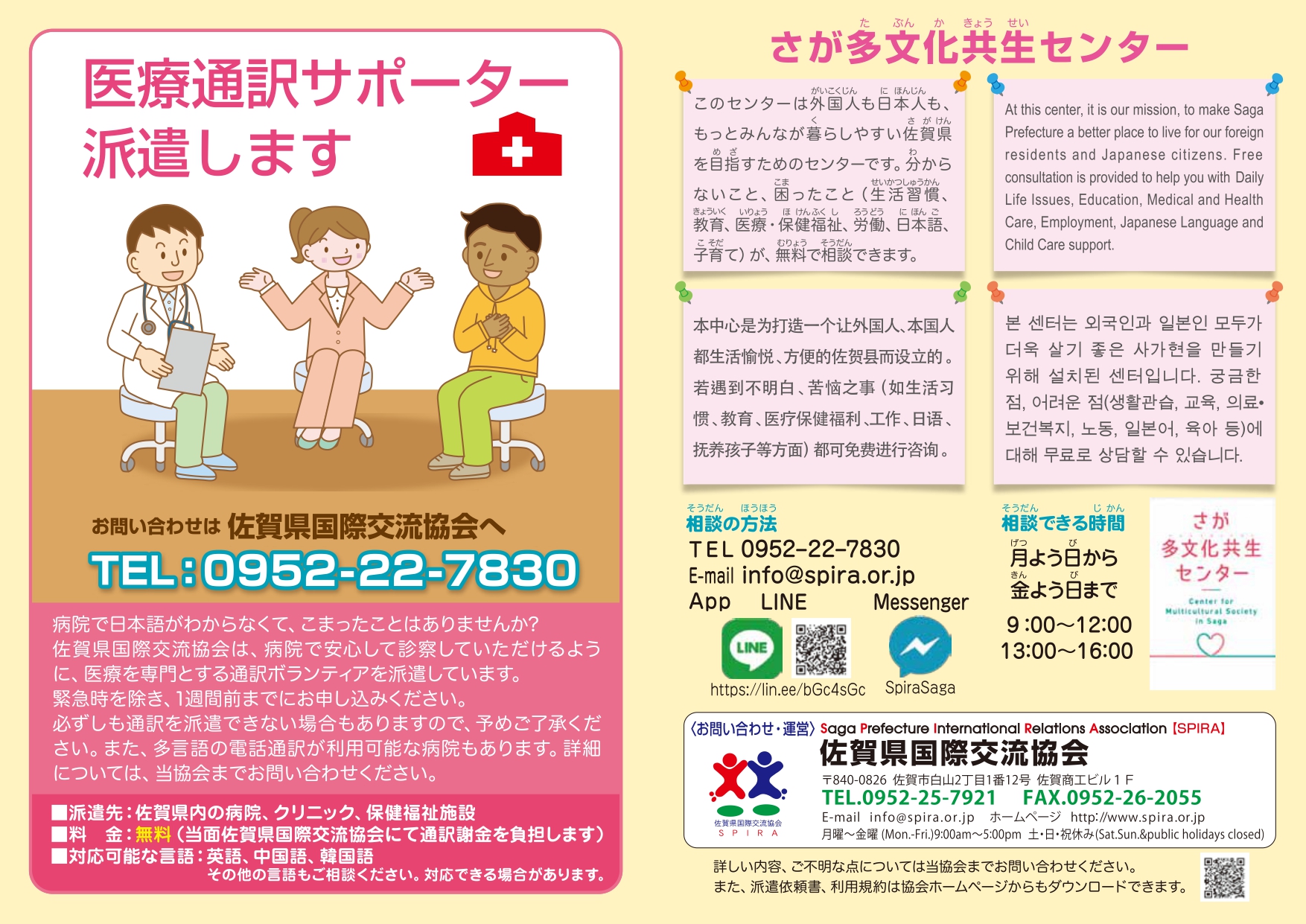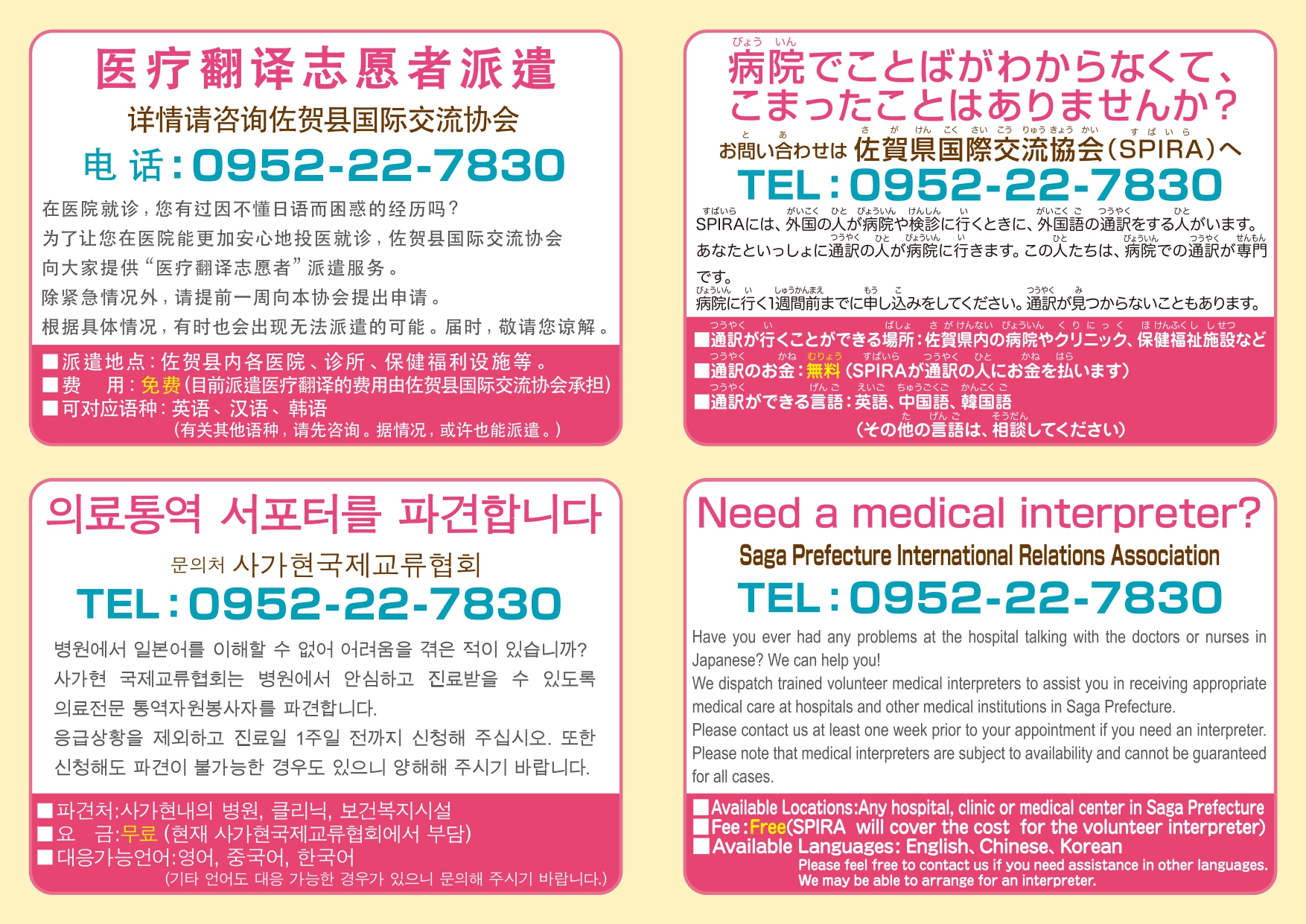 ​
Have you ever had any problems at the hospital talking with doctors or nurses in Japnaese?
We can help you! We dispatch trained volunteer medical interpreters to assist you in receiving
appropriate medical care at hospitals and other medical institutions in Saga Prefecture.
Please contact us at least on week prior to your appointment if you need a interpreter. Please note that
medical interpreters are subject to avalability and cannot be guaranteed for all cases.
■Available locations: Any hospital, clinic or medical center in Saga Prefecture
■Fee:Free(SPIRA will cover the cost for the volunteer interpreter)
■Available Languages: English, Chinese, Korean, Tagalog
Please feel free to contact us if you need assistance in other lunguages.
We may be able to arrange for an interpreter.
SPIRA's Volunteer Medical Interpreter Service

Adobe Reader may be required to view the PDF above.
Please click on the banner on the left to download it for free.