International Understanding & Enlightenment Projects
1.
Publication of the
Hello Saga
Magazine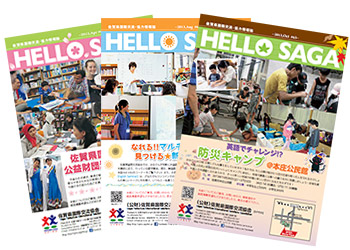 Hello Saga Magazine
Our Hello Saga magazine is published six times a year and includes articles on international events and life in Saga. It is sent to all association members free of charge.
2. Gathering and Dispersing Information
Besides our homepage we also provide information on our blog and Facebook page. Supporting members can receive further detailed information about our projects.
3. Managing International Plaza Events and Resources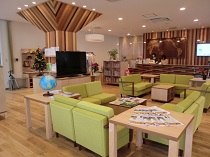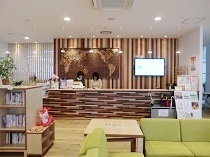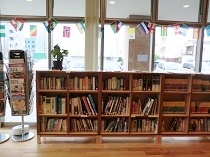 We provide a variety of international newspapers, magazines and books related to international exchange and more. Various ethnic garbs are also available for loan to supporting members.

Numerous events and courses such as language and cooking classes are held here regularly.
4. Coordinating International Understanding Programs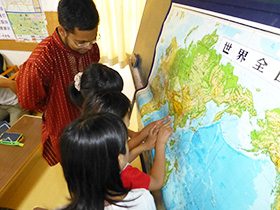 In order to deepen the understanding of different countries' cultures and histories we recruit exchange students and foreign residents who are willing to share their culture exchange events held at local schools, community centers, organizations, PTAs etc.
We also provide hands-on experience where children can learn by playing local games, making own craft, singing and dancing by the foreign guest teachers.
5. Organizing the Saga International Festival Month 2014
The Fureai Festival is held in the summer and is open to everyone. It is put on with the support of volunteers and NGOs who promote international exchange and cooperation.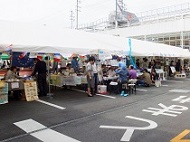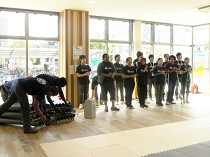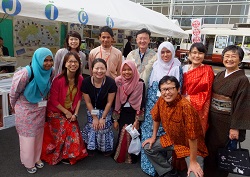 Saga International Festivals 2014
2. International Exchange & Collaboration Promotion Projects
1. Assistance to International Exchange Groups
We provide financial assistance for certain projects promoting international exchange and multiculturalism within the prefecture.
Eligible Events

Multicultural Society Events, International Exchange Events, Jeollanam Province Exchange Events, Select Chinese Province Exchange Events
2. Support for Prefectural Residents Abroad
We support friendship associations for those who are originally from Saga Prefecture but moved abroad to the US and South America due to immigration policies.
Saga Association of Brazil
Saga Association of Argentina
Saga Association of Bolivia
Saga Association of Peru
Saga Association of Southern California
Projects for Supporting a Multicultural Society
1. Japanese Language Group Support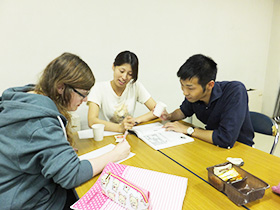 We organize many Japanese language classes across Saga for foreign residents.
2. Volunteer Enrichment Programs
In order to enhance our support for foreign residents and to increase collaboration within the region we coordinate a variety of training and development programs for our volunteers to become interpreters, teachers of Japanese language and culture, host families and more.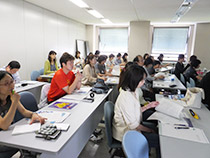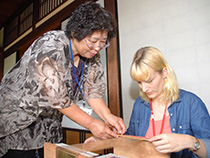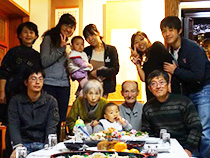 Various Volunteer Training and Development Seminars and the Homestay Program
3. Foreign Resident Daily Life Support Services
We are here to help foreigners residing in Saga with any daily life troubles.
Free health consultations and multicultural society promotion meetings are often held along with the dispatchment and training of medical translators.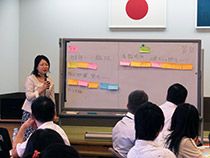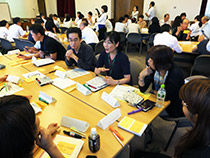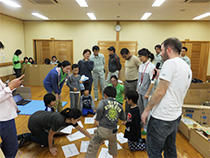 Multicultural Society Promotion Meetings and Disaster Prevention Camp
Projects for Cultivating Worldly Citizens
1. Nurturing Multilingualism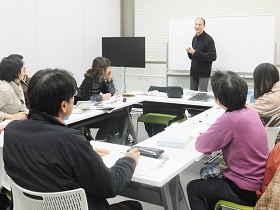 English, Chinese and Korean language courses are held regularly.
2. Financial Assistance for Delegations Visiting Overseas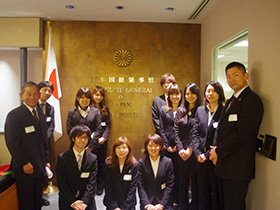 We are supporting the dispatchment of university students by the Saga Association of Southern California.

Adobe Reader may be required to view the PDF above.
Please click on the banner on the left to download it for free.