Information about Daily Life
SPIRA has created "A Guide for Foreigners Living in SAGA (issued in 2017)". It provides information about "Daily life consultation", "Hospitals", "Disaster prevention" and "Emergency contacts". You can get it by free at Saga International Plaza.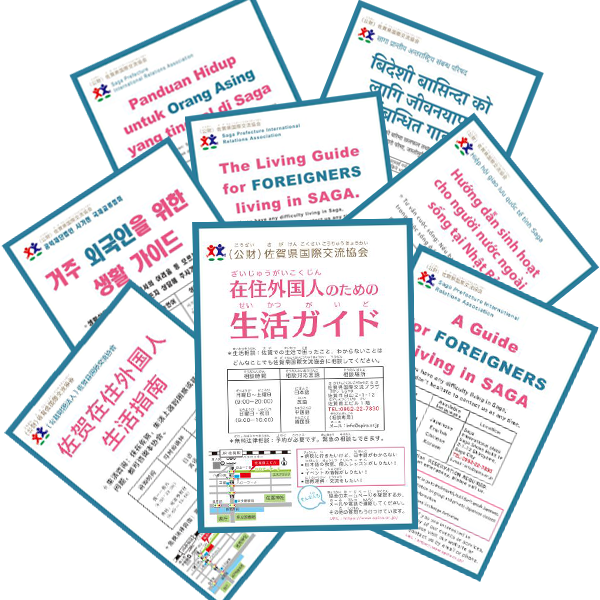 ★NEW★(Thai・Sinhalese)
Useful Links for daily life

Disaster Prevention

Northern Kyushu Heavy Rain – Aug 2019
we(SPIRA) provide information about disasters in multiple languages.
(please click the links below for more information.)

Adobe Acrobat may be required to view the PDF above.
Please click on the banner on the left to download it for free.