Information about Daily Life
SPIRA has created "A Guide for Foreigners Living in SAGA (issued in 2017)". It provides information about "Daily life consultation", "Hospitals", "Disaster prevention" and "Emergency contacts". You can get it by free at Saga International Plaza.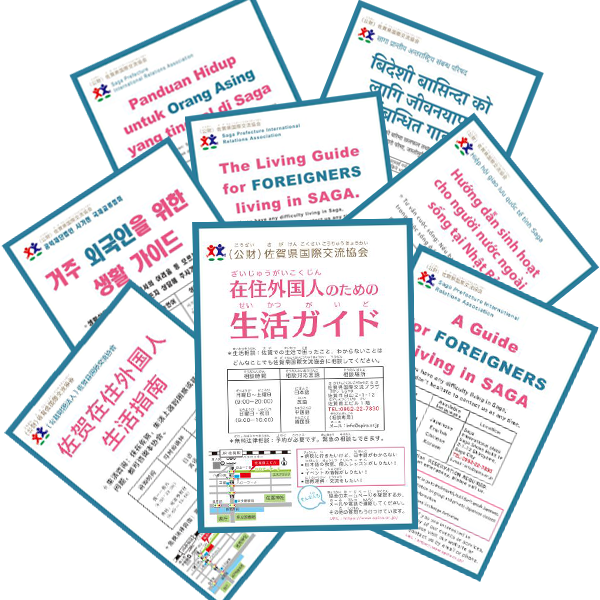 ★NEW★(Thai・Sinhalese)
Useful Links for daily life

CLAIR is providing Information about daily life necessary for foreigners to live in Japan in several languages. It has the link to download the app as well.(Japanese,English,Chinese,Korean,Spanish,Portuguese,Vietnamese,Indonesian,Tagalog,Thai,French,

German,Russian, Myanmar,やさしいにほんご)
Kanagawa International Foundation(KIF)is providing Parenting Guide Series for Non-Japanese Residents. There are some helpful tools for their supporters and videos in several languages.(English,Chinese,Spanish,Portuguese,Vietnamese,Tagalog,Nepali)
Citizen from Abroad to SAGA, Teaching Assistant NET works (CASTANETs), an organization for Japanese learning support in SAGA has created guidebooks: "Saga Guidebook~Natural disaster/Accidents/Sick~(Japanese only)" .