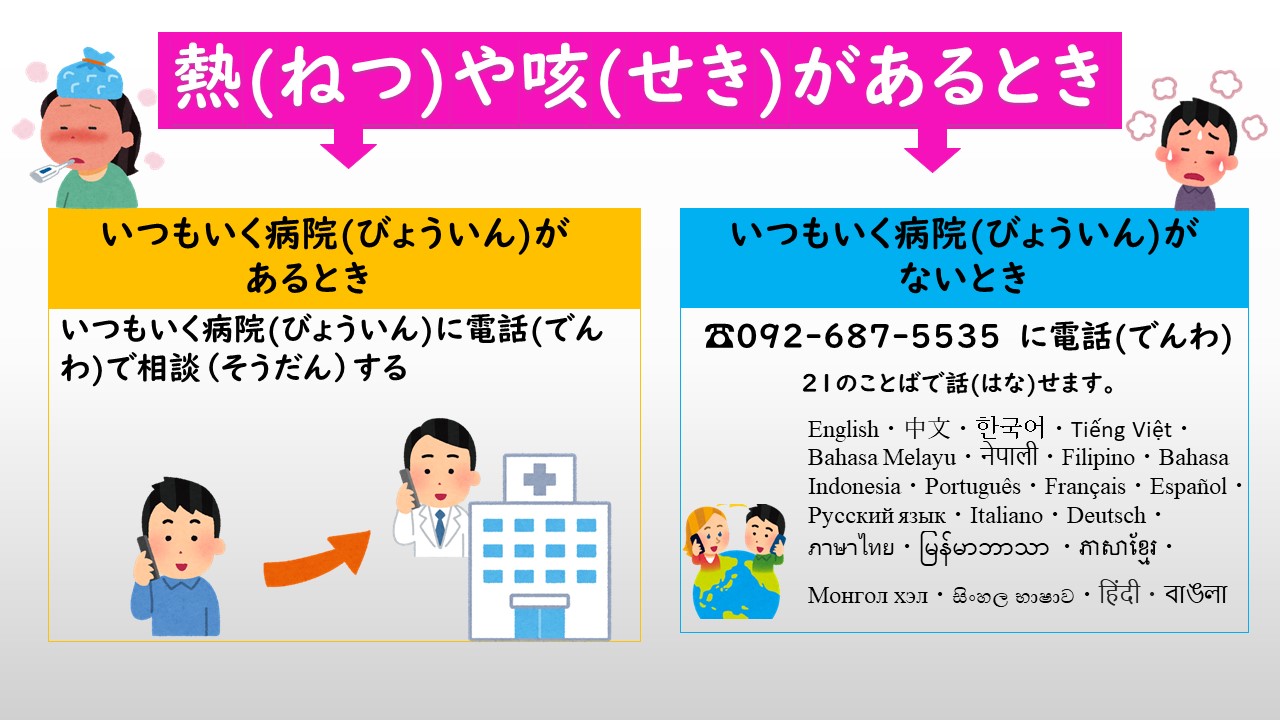 (As of July 22, 2022)
Due to the characteristics of the Omicron strain, public health centers in Saga Prefecture are prioritizing their efforts. Currently, public health centers only determine close contacts of people who live together with someone who tested positive (e.g. a family member), and facilities where there are people who are at high risk of getting very sick from COVID-19 (e.g. medical institutions for inpatient care, facilities for the elderly and the disabled) when a new case has been confirmed.
In other words, in principle, public health centers no longer trace close contacts other than for those categories.
If you are notified by an acquaintance that they have tested positive, please use this checklist to see if you might be infected, and take the necessary measures to prevent the spread of infection.
If you are experiencing any symptoms, please seek medical attention immediately.
◯Foreign language helpline for inquiries related to COVID-19 (for referrals to medical institutions, consultations, etc.)
092-687-5535 (6:00 – 22:00)
◯Information on free tests for asymptomatic persons (official website of Saga Prefecture)
https://www.pref.saga.lg.jp/kiji00384147/index.html
◯If you have any other problems or questions, please contact the Center for Multicultural Society in Saga
0952-22-7830(9:00 – 16:00)