2017 SAGA International Festa Month Date: Sun, 1st OCT – Sun, 29th OCT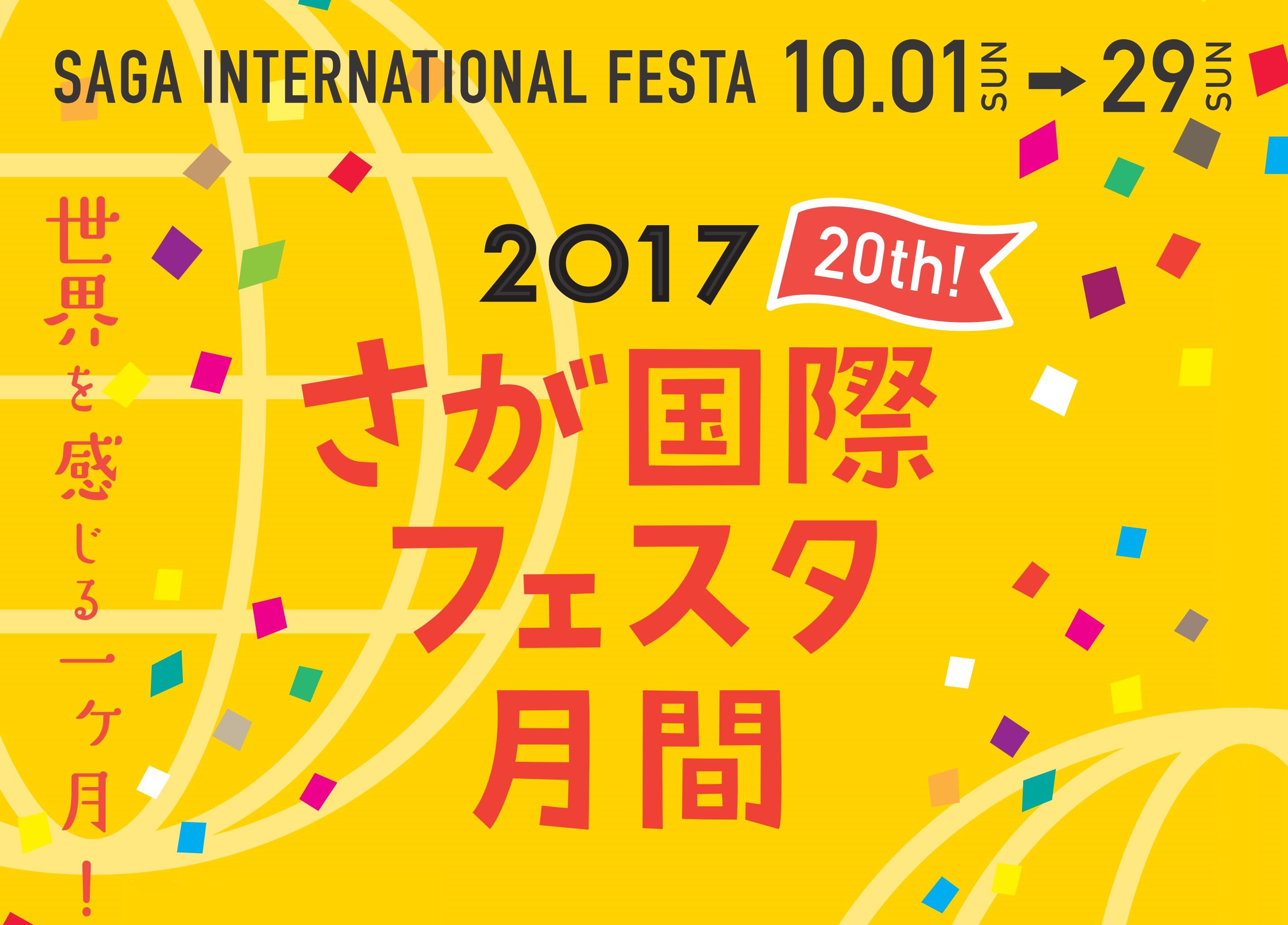 SPIRA organizes the festa that all Saga citizens can participate. The purpose of this is to cultivate our better understandings of international exchange relations, international understanding and multicultural coexistence.
Fot the 1st day of Festa, we have multicultural food stalls, such as Peru, Myanmar and Phikippines etc, and Asia and African general stores, ehtnic dance and music stage perfomances. Moreover, weekly panel exhibition, seminars and cultural exchange events are held by Saga perfecture's international relations and cooperation groups as monthly events!
Sun, 1st Oct 11am STARTS!! Join us for this fun event!! ​
We have events on Takeo city, Karatst city and Ogi city as well this year, please have a look "Monthyl events schedule" for more details!
Venue @ 1st OCT:Saga Shoko Building 
Address  Postal Code: 840-0826
Saga Shoko Build. 1F  
※ on 1st OCT, Shoko build. parking is unavailable due to Festa. Please use Tojin minami parking. We will give you a free parking ticket.
Past events @ Festa
2016 Saga International Festa Month

Date: Sat, 1st OCT - Sun, 30th OCT
2015 Saga International Festa Month​

Date:

Thu, 1st

Oct 2016 ~ Sat, 31st Oct 2016
Time: Thu. 1st October 2015 ~ Sat. 31st October 2015 *Food stalls, bazaars and stage events are all held on Sat. 3rd October.
Place: Saga-shoko building Add: Saga prefecture Saga city Shirayama 2-1-12 Saga-shoko building 1F
(Access) ●(Work) 20 min walk from Saga St.
●(Bus) 10 min by bus from Saga St.
* Get on the bus at Saga St. and get off at Shirayama or in front of S-platz
●(Car) 10 min drive from Saga St.
(Parking info) ・Shoukou building    
・Toujinminami parking
​